Flat 101, creators of the website of the Spanish Emergency Committee
At Flat 101 we have had the honor of carrying out the creation of the Emergency Committee website, an initiative prepared to assist in major catastrophes quickly and efficiently. Has it ever happened to you that you have seen on television a great disaster on which urgent…
At Flat 101 we have had the honor of carrying out the creation of the Emergency Committee website, an initiative prepared to assist in major catastrophes quickly and efficiently.
Has it ever happened to you that you have seen on television a great disaster on which urgent help was needed and seeing the multiple appeals of different NGOs you have been paralyzed by the doubt of whom to give your money to to help in the tragedy? Events such as the earthquake in Haiti in 2010, the tsunami in the Indian Ocean in 2004/a>, etc. They make us feel powerless in the face of our desire to help.
The ordinary citizens, we know that before such events, the only thing we can do is give our modest financial help to an NGO that is ready to provide service and help where they are most needed at that time. But which one? We can not afford to help them all.
Thanks to a recent initiative, this indecision is no longer going to be a problem. Recently it has been created in Spain, the Emergency Committee. an initiative that brings together for the first time different agencies to respond quickly and effectively to humanitarian crises.
The 6 non-governmental organizations (NGOs) that form the Emergency Committee are: Acción contra el hambre, Acnur, Oxfam Intermón, Médicos del mundo, Plan International and World Vision.
How will the Emergency Committee work?
When a large emergency takes place, a fundraising campaign will be activated through different channels, including its website: www.comiteemergencia.org
All the money raised will be distributed among the NGOs that make up the Committee and will be put into action. For greater transparency, each NGO will inform about the destination that has been given to the received funds.
At this time, (fortunately), there is no active emergency, so we can not donate on the website yet. What we can do is know a little more about the work of this initiative and subscribe to the notification bulletin, something we recommend doing as soon as possible. That way, when an emergency is triggered, we will be notified immediately so we can make a donation.
And why do we tell you this in the Flat 101 blog?
As we were telling you above, we have had the honor of being the company selected to carry out the development of the Emergency Committee site: www.comiteemergencia.org, something that we are very proud of.
For this reason, we were present on February 16 at the official presentation of the Emergency Committee to the media. Two Flat 101 colleagues were there on behalf of our entire team, along with our hostess, Sara Barberira, Emergency Committee Coordinator.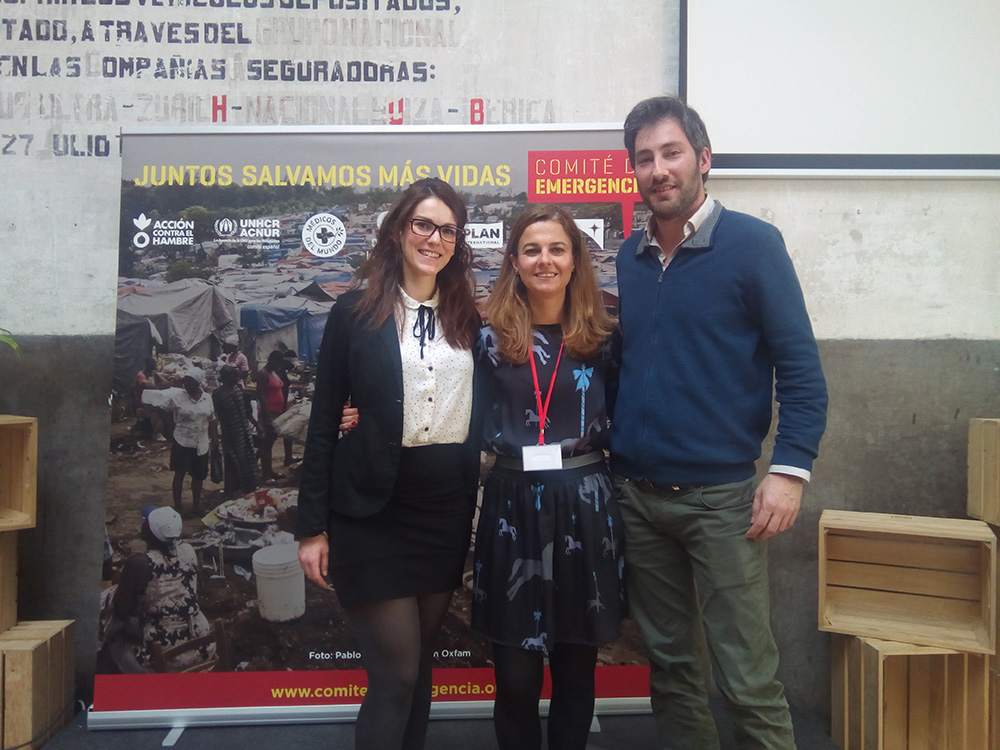 The project with the Emergency Committee was very rewarding and complete, covering everything from conceptualization, through design to the complete development of the ecommerce. Always counting on input and feedback from each of the NGOs that are behind this initiative. Below we leave you some images of the process and the result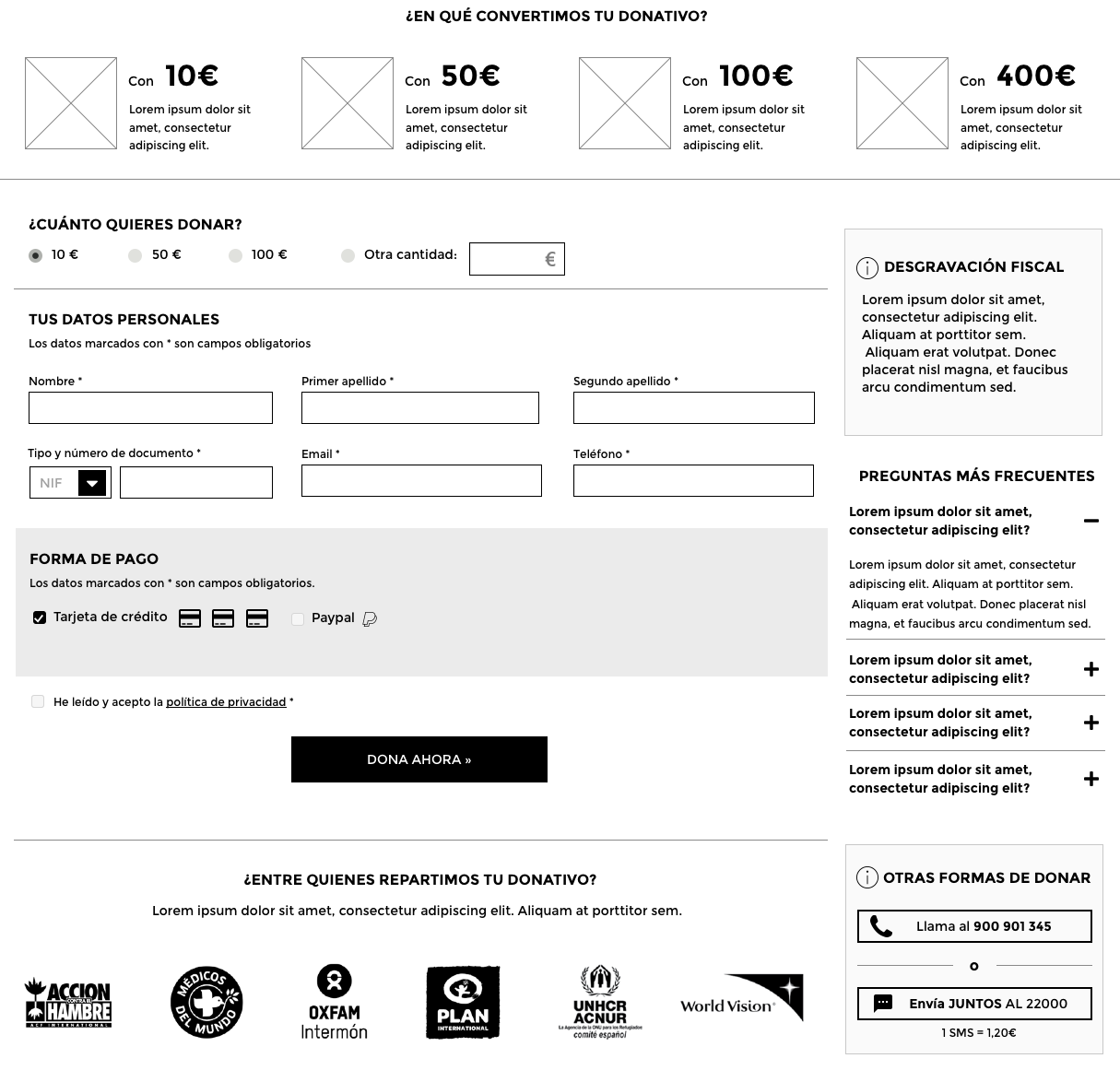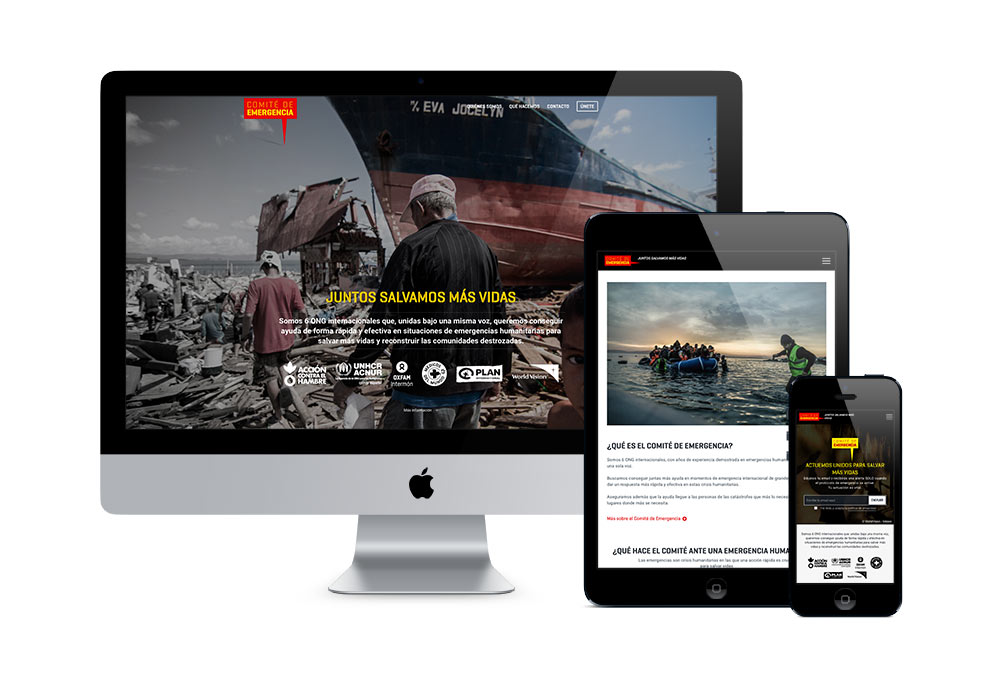 ---
---